AFFI BLOODLETTING DRIVE 2019
ALI MALL, ARANETA CENTER
— Helping the community to prevent the increasing number of Dengue casualties, Association of the Filipino Franchisers, Inc. (AFFI) continued saving lives in its 3rd Bloodletting Activity, September 14.
Under the leadership of Mr. Jorge Noel Wieneke and initiative of Ms. Marie Joyce Co-Yu, AFFI Corporate Secretary, the said organization provided free blood bags from 250 donors and volunteers of the program, in cooperation with Cong. Allan Benedict Reyes and Dugong Alay, Dugtong Buhay Founder and President Nap Marilag.
Aside from the bloodletting drive, guests grooved in the Zumba dance which uplifted the crowd's mood. Fun and gifts were also shared with the winners of the raffle draw.
In line with this event, through the assistance of Commissioner Sandra "Sandy" Sanchez-Montano, various national agencies such as Philippine National Police-Special Action Force (PNP-SAF), Bureau of Fire Protection (BFP), and Armed Forces of the Philippines (AFP) participated and brought their troops closer to their countrymen.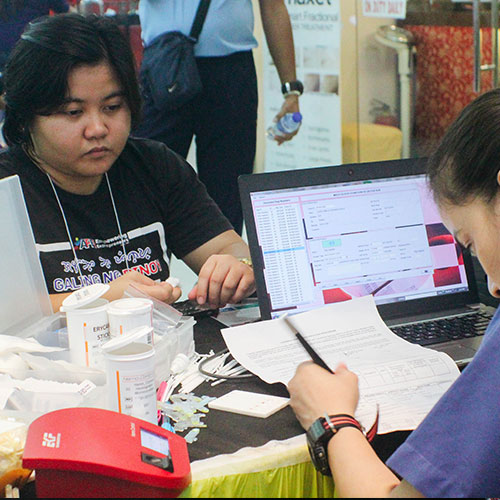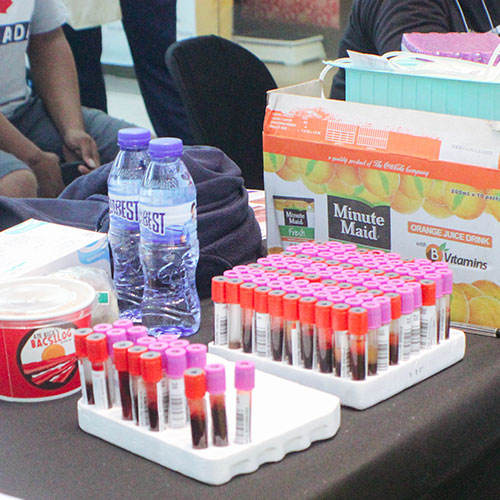 "Ang aking plano rito ay mag-close collaboration with AFFI and interagency para mas mapalago natin at maka-reach out tayo sa region. There are regions [kasi] na talagang depleted din ang kanilang donors," Commissioner Sanchez-Montano, from Science and Health sector, Philippine Commission of Women (PCW), stated when asked about the future plans with AFFI in terms of medical health. According to her, she envisions to conduct the second bloodletting activity by December inside the camp premises.
The advocacy was seconded by AFFI President Jorge Noel Wieneke III and promoted the bloodletting as a gesture of "bayanihan" within its members.
Meanwhile, with the medical assistance of St. Lukes Medical Center and Quirino Memorial Medical Center team, three beneficiaries were granted bags of blood in the activity area. One of it was Nanay Natividad's son who was undergoing dialysis for 8 years. Furthermore, it was indeed a small world and a great opportunity for AFFI's intern, Victor Pascua, whose father was also given blood bags for free.
The said event was under the sponsorship of the following AFFI members: True Blends Tea and Coffee, Peanut World, Shawarma House, Aquabest, Shanghai Siomai, Maxi Mango, Masuki, Happy Haus Donuts, Tokyo Tempura, El Bonito's Pizza, Nam Nam, Nitro 7, Sorbetes de Manila, Cycle House, Mother's Best, Plato Wraps, Ate Rica's Bacsilog, Farmacia ni Dok, Soy Yummy, Manila East Travel and Tours, and Ahead Tutorial Review.